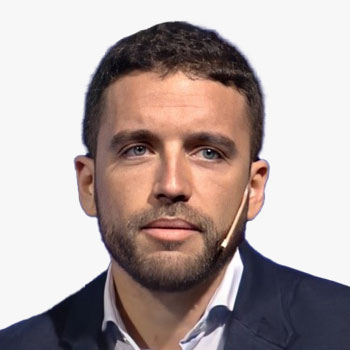 Agustin Roldan Hernandez
BIM Manager, TYPSA Group, Spain
Biography
Agustin is a Civil Engineer with a master's degree in BIM and a master's degree in Business Administration. He works at TYPSA as BIM Manager and at the same time he is responsible for the Data Office. He is an expert in the use of GIS technology, and since the beginning of his career he has worked on the interconnection of the BIM and GIS worlds, focusing on having the geospatial context help making better decisions, make projects more sustainable and at the same time more efficient both economically and in terms of resources.
Abstract
Integrating BIM and GIS to enhance Project Management at TYPSA: A case study of the Eglinton Crosstown West Extension in Toronto
The Eglinton Crosstown West Extension is a 9.2 km extension of Toronto's LRT line to the city of Mississauga via an underground tunnel. TYPSA developed the Detailed Design and currently manages the construction of the civil works for a twin-bore tunnel 6.5 km long and 5.75 m internal diameter, including the launching and extracting shafts and the headwalls of 4 stations and 4 emergency exit buildings.

The project applies BIM and GIS technologies which, combined, result in better geolocation of the elements and allow progress in terms of sustainability, interoperability and integration. These advances increase the quality of the project and improve communication both internally (within the work team) and externally (with regard to the client and the citizens). The incorporation of new technologies also allows for better monitoring and control of the construction, and provides BIM models with a new level of information which helps us to achieve uses that were not possible before.