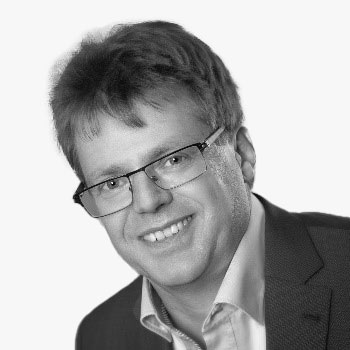 Andreas Gerster
VP, SW Technology, Hexagon Geosystems, Germany
Biography
With more than 10 years of experience with reality capture technology, Andreas Gerster serves as Hexagon's Geosystem Vice President for Software Technology Solutions. He drives and develops the company's business software strategy around reality capture applications to deliver digitally accessible and autonomously intelligent solutions.

Gerster brings a wealth of experience to Hexagon's reality capture team, including leading the global business for laser scanners and related software for a major player in the industry and two decades in the electronic test and measurement business working on optical and wireless communication.

He has held leadership roles in product management, sales and business development and technical roles in R&D and production engineering at various global high tech blue-chip companies. Additionally, he holds a Master of Science in Physics from the University of Stuttgart.

His extensive experience with reality capture technologies positions him as an effective leader in the digital transformation that is bridging the physical and virtual world for Hexagon's customers.