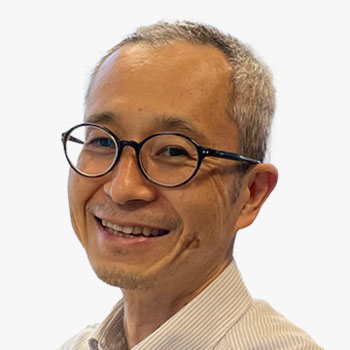 Masashi Kojima
Innovation Lead, Asia Digital Lab, Obayashi Corporation, Singapore
Biography
Masashi Kojima has worked for more than 28 years for OBAYASHI CORPORATION in Singapore, Australia, the United States, Thailand, Indonesia, Bangladesh, India and Japan on major civil engineering projects, including a variety of foundation works, bridges, highways and tunnels. He acquired his construction management skills on several major projects and by participating in the Massachusetts Institute of Technology's construction management programme. He is currently working for Obayashi's Asia Digital Lab in Singapore, where he is researching new innovative technologies, including Construction DX, Robotics, Well Being, Carbon Neutral and Smart City.
Abstract
Underground Scanning Technology by Drone Electromagnetic Survey
The electromagnetic survey equipment, normally suspended with a helicopter, has recently been improved in Japan by downsizing and can be suspended with a drone. The electromagnetic drone survey was conducted for the first time in Singapore in November last year, and the resistivities in the ground at a depth of more than 100 m could be successfully measured to assume the geological conditions in the subsurface. This geophysical survey method has the potential to improve the quantity and quality of geophysical surveys. Even in areas that are difficult to access, geophysical surveys can be carried out quickly and easily by drone. Aerial electromagnetic surveys provide continuous three-dimensional digital data.