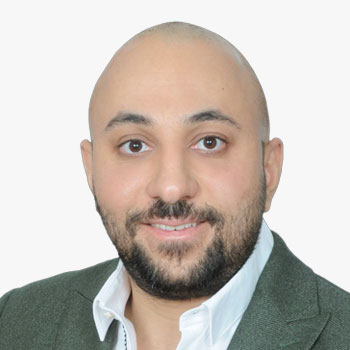 Abdulaziz Faeyz Alfaeyz
Urban Planning and GIS Project Manager, Saudi Authority for Industrial Cities and Technology Zones (MODON), Saudi Arabia
Biography
Project management professional, offering many years of overseeing multiple major capital engineering projects for the Kingdom's most prominent ventures. Proven history in leading groups with diverse members in all aspects of project management- from initial design phase and planning all the way through commissioning and support.

Recognized as an experienced highly knowledgeable "go-to resource" who supervise technical matters and projects direction. Held on prominent esteem by Saudi Authority for Industrial Cities and Technology Zones "MODON" management, contractors, peers and key decision-makers.

Proven history of conducting detailed inspections, identifying potential risks and ensuring the compliance with all the government's Industrial regulations. Effectively managing digital transformation and asset management projects and directing project teams on site ensuring tasks are carried out according to project specifications. Demonstrated record in excelling when dealing with complex issues in highly stressful and dynamic environments.
Abstract
As an industrial authority aiming for encouraging the investments in the industrial cities, Saudi Authority for Industrial Cities and Technology Zones (MODON) is walking toward enhancing the management of all the assets in the industrial cities to develop the investor experience when choosing the suitable location to his ready built factory, warehouse or empty plot. Efficiently collecting all the above and underground assets data in a spatial database that support decision making, using state of art technologies like Lidar and Ground Penetration Radar. Building and Implementing web based GIS platforms to publish the collected data both in 2D and 3D scenes allowing users to perform spatial analysis tasks, enhance the visualization of the data and share it between departments and stakeholders.

The targeted level of the digital transformation in our topic to use the principles of the smart cities design and urban planning to the purpose of facilitating a whole business innovation ecosystem. applied to develop enough economic added value solutions to generate wealth and quality of life, based on existing and new resources. Thus, to become a smart city, it is required a set of new assumptions in several different dimensions to attract and retain creative and talented people, allowing them to properly use their capacities.

Considering the inherent challenges of urban development process facing the aforementioned paradigm, it is necessary to think on alternatives to maintain a coherent and efficient functioning of this complex and dynamic utilities. Being a smart city is more than a simple promotional slogan. The smart city approach for a new asset management process can be a factor of attraction for several actors i.e. investors, international companies, startups who will seek in this type of environment some requirements that best meet their needs.

All this efforts and products will be enabling MODON to support the current customers and future investors to visualize, investigate and study the future business opportunities using real-time data to minimize the need for physical trips and visits. Presenting the capabilities of the industrial cities to be a trailblazer of the economy and achieve the KPI of the kingdom national Industry strategy.