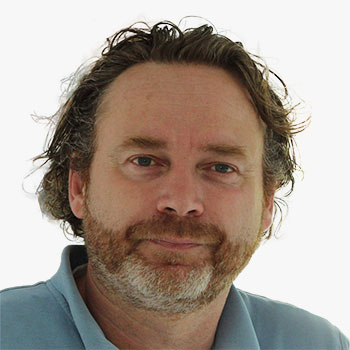 Alex Worp
Asset Information Manager, Waternet, The Netherlands
Biography
Alexander Worp is a seasoned professional with almost three decades of experience in the construction and asset management industry. In recent years, Alexander has been focusing on digitizing information needs in/for the asset management (life cycle) processes, focusing on valuable information products by combining the available data.

As the Asset Information Manager at Waternet, Alexander leads a team preparing the organization's Asset Information Systems to support the digital twin concept(s), which will enable more efficient and effective asset management. This involves developing a Waternet Data Model, a semantic Object Type Library, that helps improves the data quality, and the organization gets a better grip on information exchange and its AM-information functionalities. Additionally, Alexander and his team are working towards preparing the Asset Information System for linked data.

Alexander is an active member of BuildingSMART International. This organization develops open standards such as IFC and BCF to help users work more efficiently and effectively in the asset management life cycle. By leveraging these open standards, Alexander believes that organizations can achieve greater interoperability, which is essential for the successful implementation of digital transformation initiatives.


'Asset management optimization can only be achieved through the collaboration of all stakeholders throughout the asset life cycle. This calls for sharing structured data, integrating data from different sources, and adopting sound data governance policies. By embracing these practices, asset managers can achieve long-term asset sustainability, optimal asset performance, and reduced operational costs.'

Overall, Alexander's expertise in information strategy development, digital transformation, and data analytics, combined with his extensive experience in construction and asset management, makes him an invaluable asset to any organization looking to leverage technology to achieve business objectives.