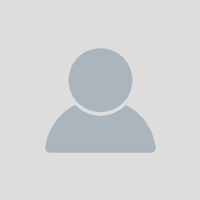 Rombout Verwimp
CEO, Geo Solutions, Belgium
Biography
CEO and co-founder of Geo Solutions 25 years active in the domain of location intelligence and ICT. Worked in Belgium at the EU level and in developing countries. Has a broad expertise with the design and implementation of ICT systems for location intelligence (GIS, BIM, integrations GIS-BIM, GIS-ERP, etc.)
Abstract
Bridging the Gap between GIS and BIM
Spatial information has been around for many years now. It has evolved enormously, so has CAD drawings in construction. Due to the increasing need of digital twins to optimise operations a better integration of both data types is required.

In the framework of this evolution, we help customers to upgrade their CAD to BIM and integrate this with their GIS and IoT landscape to develop a digital twin of their environment. Over time we have developed a framework to guide our customers in this process.

The framework has several components:

Strategic: How can a digital twin steer management decision.
data modelling: set up based on standards a common language/data model over different discipline.
IT integration: How can you IT systems work together to support the digital twin data strategy.
The power of our framework lies in the integration of the different components. An important aspect to develop digital twins that can really support organisations.
Our customers are in road, railway construction and utility sector. A recent case we did for the Flemish Road Agency will be used as a demonstrator. In this project we helped the customer to define an OTL (Object Type Library) and assisted with the integration of open-source GIS with Autodesk 360.