Plenary (Hall - Diamond)
0930 - 0940
Welcome & Opening Remark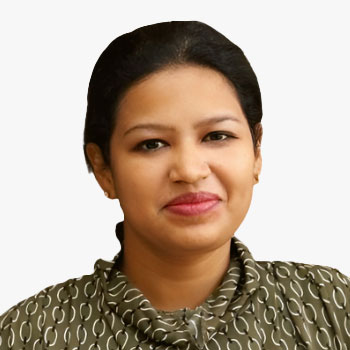 Ananya Narain
VP - Commercial Consulting | Geospatial World | India
0940 - 1030
Geospatial and BIM Convergence for Digital Built Environment
The convergence of geospatial and BIM technologies has revolutionized the way we approach the design, construction, and management of the built environment. By integrating geospatial data with BIM, we can create highly accurate and detailed digital representations of buildings and their surrounding environments. The combination of geospatial and BIM data also enables stakeholders to collaborate more effectively and make more informed decisions, resulting in a more efficient and sustainable built environment.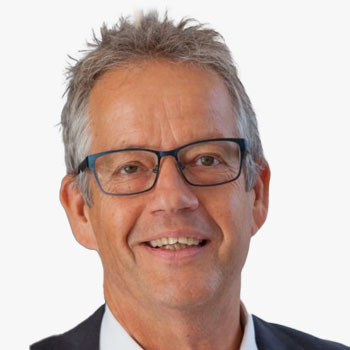 Moderator
Pieter van Teeffelen
Director | digiGO | The Netherlands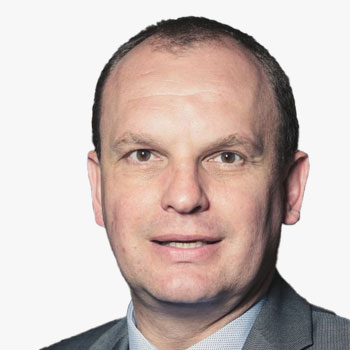 Keynote
Marek Suchocki
Head of Industry Associations Strategy | Autodesk | UK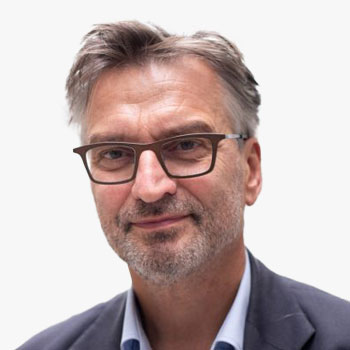 Roeland Allewijn
Chief Data Officer | Ministry of Water and Infrastructure (Rijkswaterstaat) | The Netherlands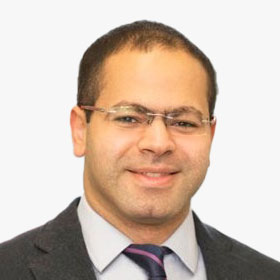 Amr Raafat
Chief Innovation Officer | Windover Construction | USA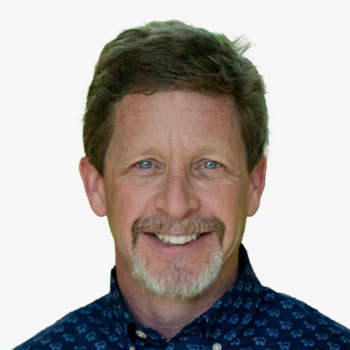 Marc Goldman
Director - AEC Industry Solutions | Esri | USA
1030 - 1115
Digital Twins and Metaverse: Bridging the Physical and Digital Divide in Infrastructure Workflow
As the world becomes more digitally connected, the use of digital twins and the metaverse will become increasingly vital in bridging the physical and digital divide in infrastructure workflow. Together, these technologies enable us to simulate, monitor, and manage physical assets in real-time, enhancing our ability to optimize their performance and increase their lifespan. By using digital twins and the metaverse, stakeholders can collaborate more efficiently, track asset performance, and identify potential issues before they arise.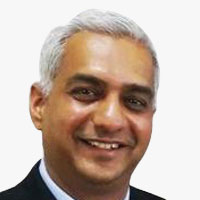 Moderator
Jugal Makwana
Global Director - Digital Engineering | Royal HaskoningDHV | The Netherlands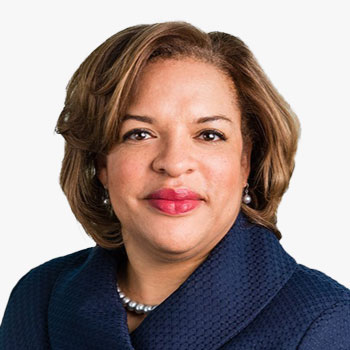 Kimberly Slaughter
CEO | Systra USA | USA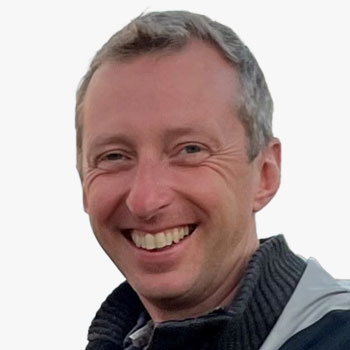 Clive Billiald
Chief Executive | buildingSMART International | UK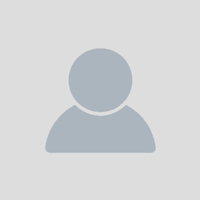 Igor Starkov
VP, Digital Twin | Siemens Industry, Inc. | USA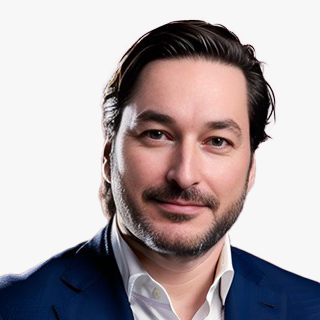 Carlo Ruiz
Senior Director AI Solutions - EMEA | NViDIA | The Netherlands
1115 - 1145
Networking Break
1145 - 1230
Build, Strengthen, Secure: Digital Infrastructure for Smart Cities
Development of robust telecommunications networks, cloud computing, big data analytics, and the Internet of Things (IoT) capabilities allows cities to collect and analyze vast amounts of data from sensors, cameras, and other devices. This helps in optimizing traffic flows, reduce energy consumption, and improve public safety. With a strong and secured digital infrastructure, cities can create a foundation for truly smart governance that improve quality of life for citizens, while also reducing environmental impact and increasing economic efficiency.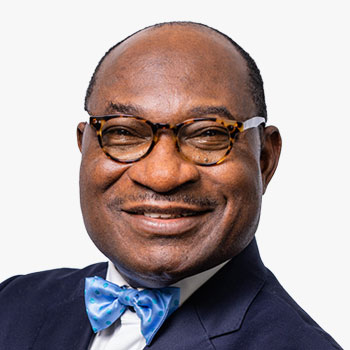 Moderator
Nelson Ogunshakin
CEO | International Federation of Consulting Engineers | Switzerland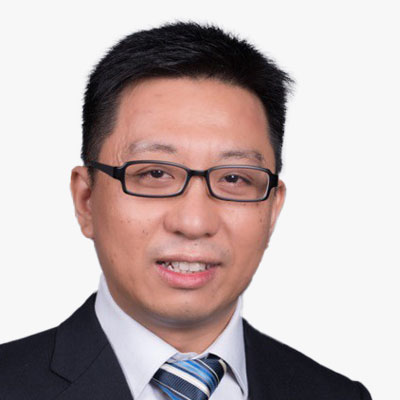 Loh Teck Hee
Group Director - Design and Planning Lab | Urban Redevelopment Authority | Singapore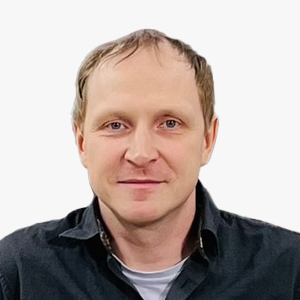 Andres Maremae
Head of GIS, Strategic Management Office | City of Tallinn | Estonia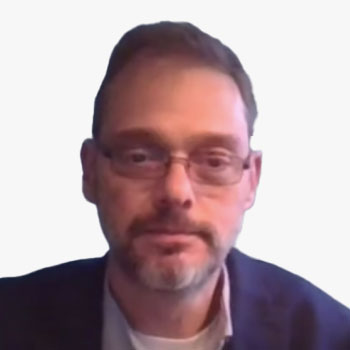 Roland van der Heijden
Program manager - Digital City Rotterdam | Municipality of Rotterdam | The Netherlands
Digital Transformation of the built Environment (Hall - Diamond I)
1330 - 1415
Bringing Sustainability into Building and Infrastructure Design, Construction & Operation
Sustainability is a vital consideration in building and infrastructure design, construction, and operation. The built environment has a significant impact on the natural environment, human health, and social equity. Therefore, it is essential to create sustainable buildings and infrastructure that meet the needs of the present without compromising the ability of future generations to meet their own needs.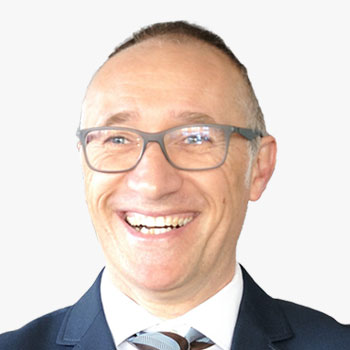 Moderator
Ignasi Perez Arnal
CEO | BIM Academy | Spain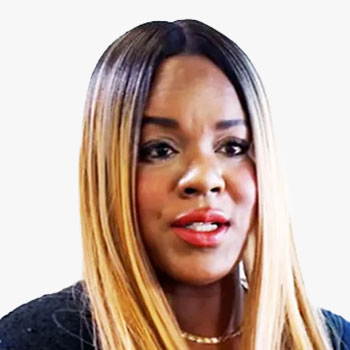 Simone De Gale
CEO | Simone de Gale Architects | UK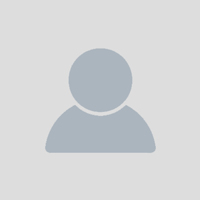 Jeroen Tishauser
Information Manager and Product Owner | VolkerWessels Infrastructure | The Netherlands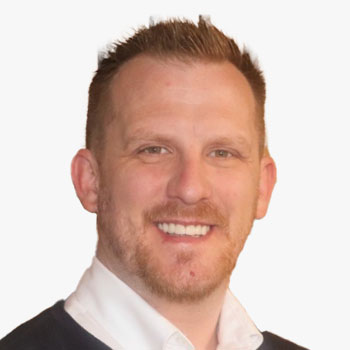 Gary Cowan
Head of Digital Construction/VDC | Kane Group | Northern Ireland
1415 - 1500
Integration of BIM and Geo for Digital Permit Checks and Registration

Everywhere, cities are experimenting with digitizing their processes for building permits and the registration of buildings, requiring the integration of BIM, geo-information and legislation. Marloes and Rolf share their experiences from The Hague and Rotterdam, as well as the many challenges they had to deal with. With Francesca pitching in from the European CHEK program, we put the results in a broader perspective.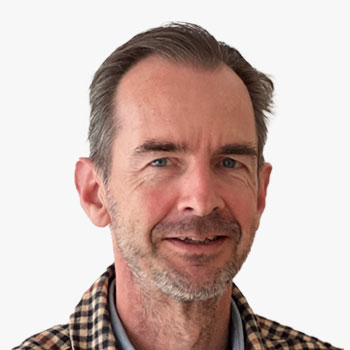 Moderator
Martyn Carlier
Program Manager | digiGO | The Netherlands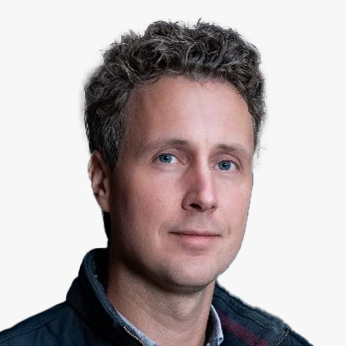 Rolf Jonker
Project Leader BIM & Civil Engineering | Municipality of Rotterdam | The Netherlands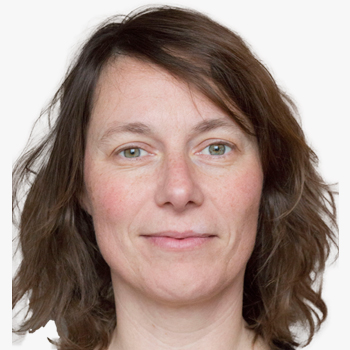 Marloes Graaumans
Geo Information Specialist | Municipality of The Hague | The Netherlands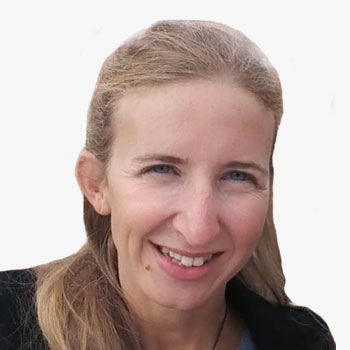 Francesca Noardo
Innovation Project Manager | Open Geospatial Consortium | Belgium
1500 - 1530
Networking Break
1530 - 1700
From 3D to Digital Twin to Metaverse: Transforming Construction Lifecycle Approach
The construction industry has seen a significant shift in recent years, from traditional 3D design models to digital twins, and now, towards the concept of the metaverse. This transformation is fundamentally changing the way construction projects are approached, designed, and executed. The next evolution in this space is the metaverse, a shared virtual space where people can interact with each other and digital objects in a seemingly real-world environment. In the construction industry, this allows construction teams to collaborate and communicate in new ways, and provides an immersive platform to showcase designs to stakeholders.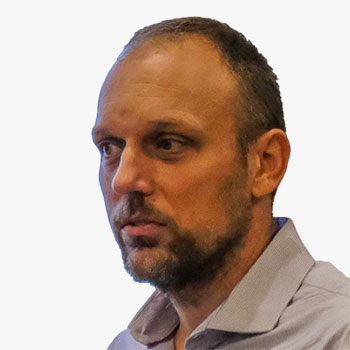 Moderator
Eduard Loscos
President | Building Digital Twin Association | Spain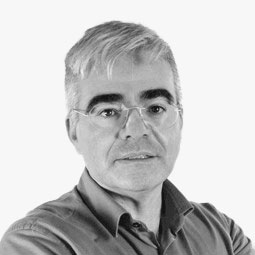 Keynote
Alfonso Perna
International Product Engineering | ACCA Software | Italy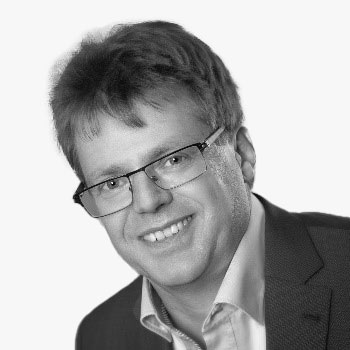 Andreas Gerster
VP, SW Technology | Hexagon Geosystems | Germany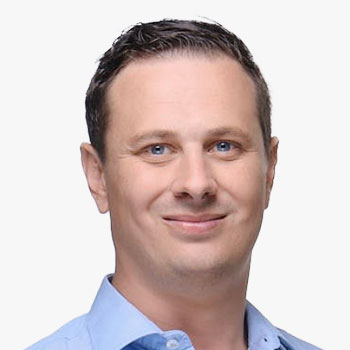 Jan Grobler
Business Development Manager - Building Construction | Topcon Positioning Netherlands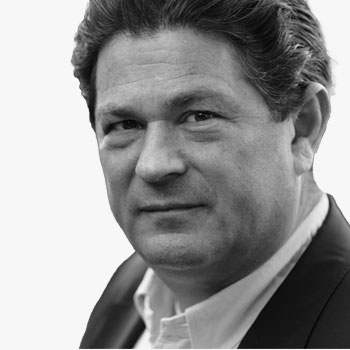 Nikolaus Studnicka
Terrestrial Laser Scanning Business Division Manager | RIEGL Laser Measurement Systems GmbH | Austria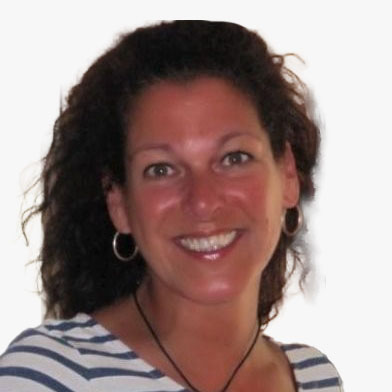 Ellen Klingelhoeffer
Technical Sales Engineer | Trimble | Germany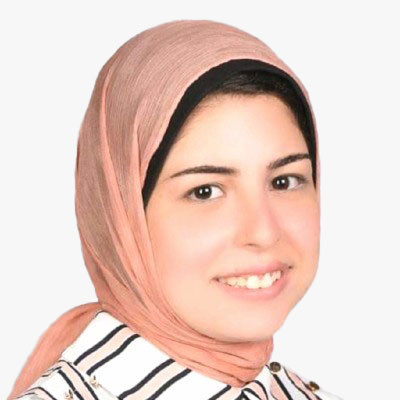 Asmaa Abouleish
BIM Manager | EGIS Group | Saudi Arabia
Digital Cities: A Holistic Approach to Urban Transformation (Hall - Diamond II)
1330 - 1500
Digital Twin for Digital City Planning: Best Practices, Strategies and Case Studies
Digital twin technology has emerged as a powerful tool for digital city planning, enabling city planners and policymakers to simulate and visualize urban environments, test different scenarios, and make informed decisions. Best practices for implementing digital twins in city planning include developing a clear strategy, building partnerships with key stakeholders, using open data standards, and focusing on user engagement and collaboration. By adopting these best practices, city planners can create a digital twin that is useful, accessible, and relevant to all stakeholders involved in urban development.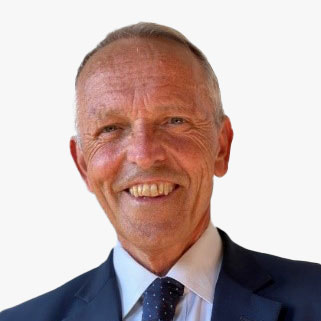 Moderator
Alessandro Annoni
Advisor - Digital Twin and Metaverse | Geospatial World | Italy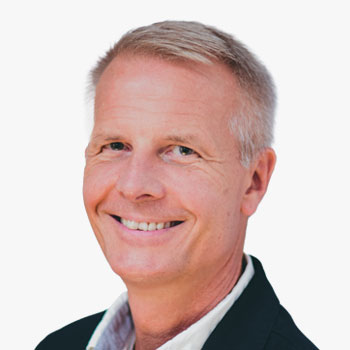 Claudius Lieven
Head of Stadtwerkstatt | Hamburg Department of Urban Development and Housing | Germany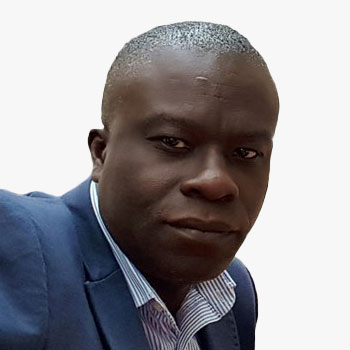 Anthony Tuffour
Director - GIS and Digital Twins | BuroHappold Engineering | UK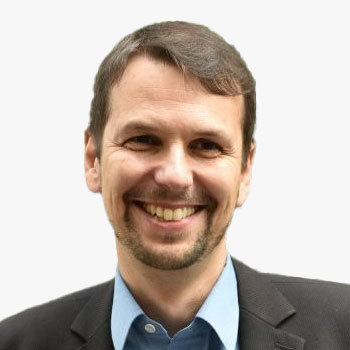 Carsten Ronsdorf
Strategic Propositions Manager | Ordnance Survey | UK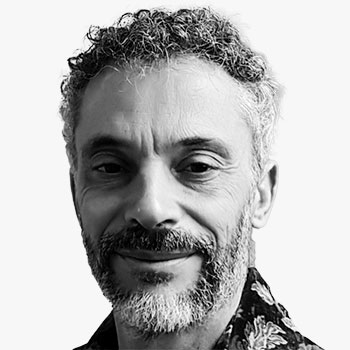 Frederic Jacon
Branch Manager | Camptocamp | France
1500 - 1530
Networking Break
1530 - 1700
Improving Mobility, Access, and Safety with Geotech
Geotech, or geospatial technology, is a critical tool in achieving these goals as it provides real-time data on traffic patterns, transportation infrastructure, and population demographics, which can help identify and address issues affecting urban mobility. While ITS includes technologies such as traffic cameras, sensors, and GPS that enable real-time monitoring of traffic flow and congestion. Geotech can also be used to create better pedestrian and cycling infrastructure, including sidewalks, bike lanes, and trails. Additionally, Geotech can help in designing accessible public transportation systems, making it easier for people with disabilities to navigate public transit. Real-time data on traffic accidents and fatalities can help identify high-risk areas and enable targeted interventions to improve safety and is thus an essential tool in improving mobility, accessibility, and safety in cities.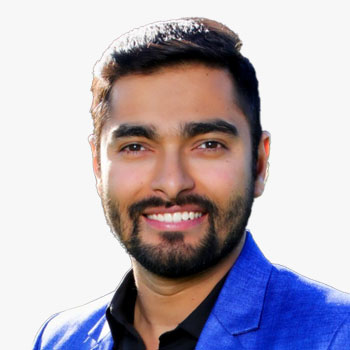 Sri Krishna Hari
Head of GIS / Staff Engineer | Beans.ai | USA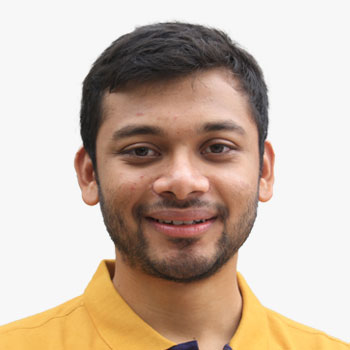 Shravan Shah
Director | TM Systems BV | Netherlands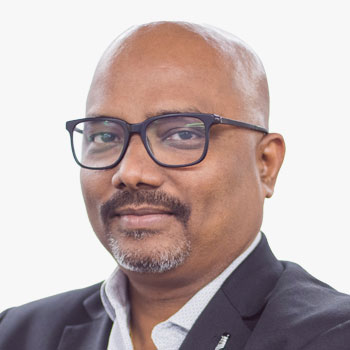 Ramesh Kajrolkar
Head of Operations | Tech Mahindra | India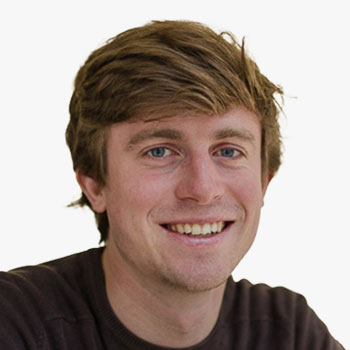 Harry Atkinson
Co-Founder and Chief Data Officer | Sensat | UK
1700 - 1830
Networking Reception at Exhibition Hall
Digital Transformation of the built Environment (Hall - Diamond I)
0930 - 1030
MINnD2050: Data Space & Digital Twins toward Climate-Resilient Infrastructure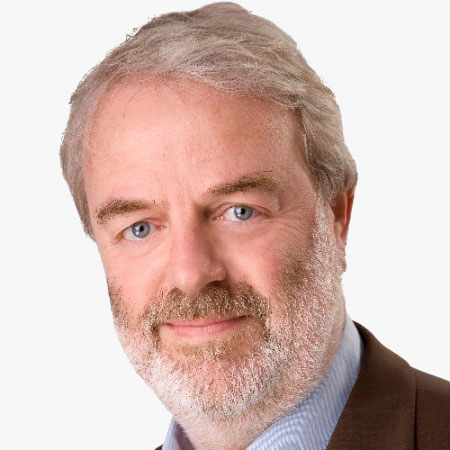 Moderator
Francois Robida
President | MINnD | France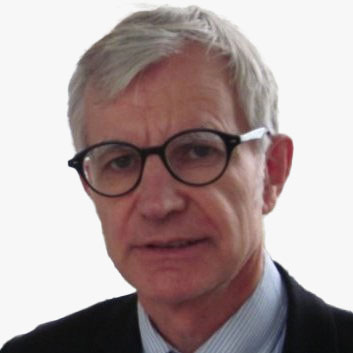 Christophe Castaing
Former Director, Digital Engineering Program | Egis group | France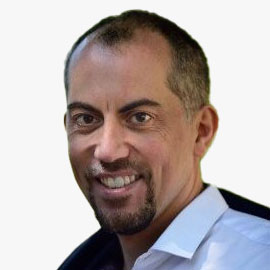 Vincent Keller
Head, Digital Engineering | Egis Rail | France
1030 - 1115
Digital Twins Panel: The Three Horizons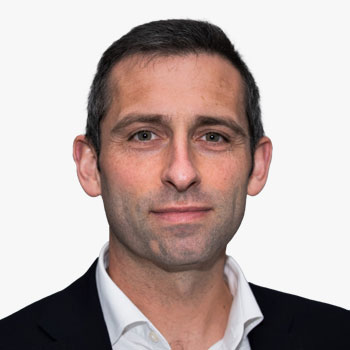 Moderator
Aidan Mercer
Marketing Director | buildingSMART International Ltd | United Kingdom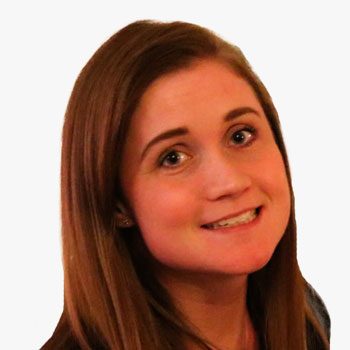 Arisca Droog
Data Engineer, ASM / Digital, Data & Analytics / Team Information Management Services | Amsterdam Airport Schiphol | The Netherlands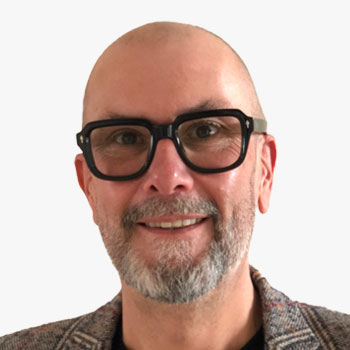 Rob Roef
Senior Business Developer | TNO | The Netherlands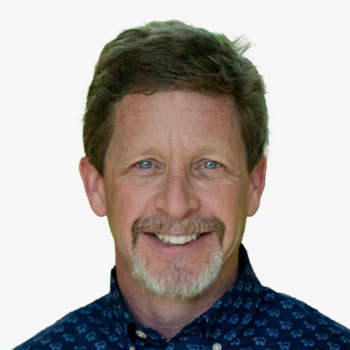 Marc Goldman
Director - AEC Industry Solutions | Esri | USA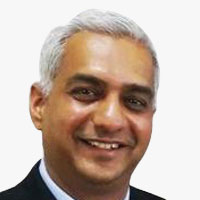 Jugal Makwana
Global Director - Digital Engineering | Royal HaskoningDHV | The Netherlands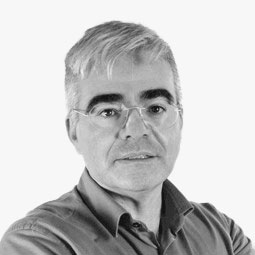 Alfonso Perna
International Product Engineering | ACCA Software | Italy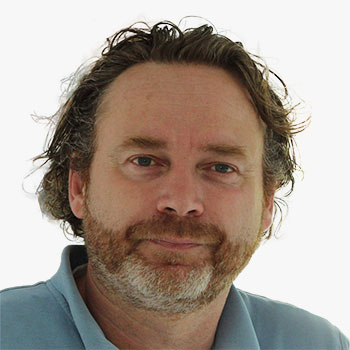 Alex Worp
Asset Information Manager | Waternet | The Netherlands
1115 - 1145
Tea/Coffee Break
1145 - 1200
Rising Star Speaks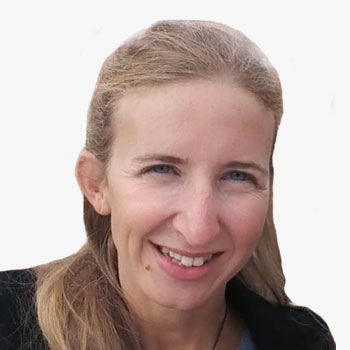 Francesca Noardo
Innovation Project Manager | Open Geospatial Consortium | Belgium
1200 - 1245
Modernizing Building Design and Construction with GEOBIM - Residential, Ports, Airports & Campuses
Modernizing building design and construction with GEOBIM can lead to more efficient, sustainable, and resilient buildings and infrastructure, benefiting both the industry and society. GEOBIM, allows for the visualization and analysis of building information within its geographical context. It enables architects and designers to better understand the site context of a building project. GEOBIM also allows for improved collaboration and communication among project stakeholders. Additionally, GEOBIM can facilitate better communication with the public and other stakeholders by providing a clear visualization of the project and its impact on the surrounding area. The integration of GEOBIM into the building design process can lead to improved efficiency, reduced costs, and better outcomes for both the project team and the broader community.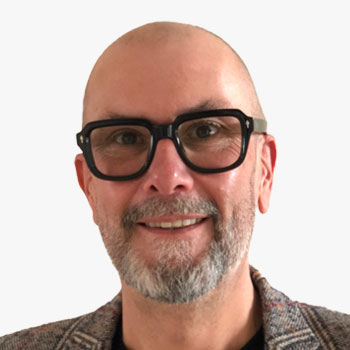 Moderator
Rob Roef
Senior Business Developer | TNO | The Netherlands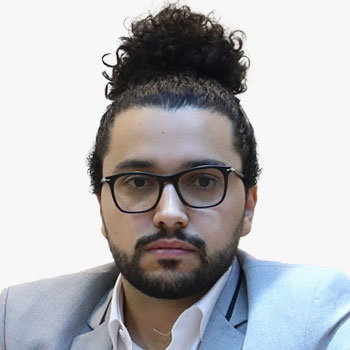 Mohamed Samy
BIM Manager | Roshn | Saudi Arabia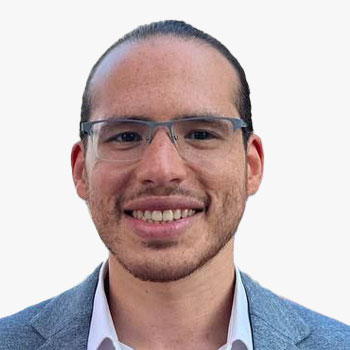 Hesham Gamal Gaafar
Digital Twin & GIS Manager | Gleeds | Egypt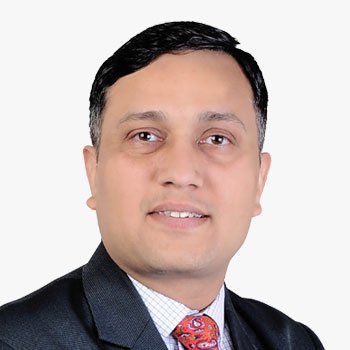 Parveen Sharma
CEO | The BIM Engineers
1345 - 1430
Real-time Sensors, GIS & BIM for Roads, Highways & Railways
GEOBIM is an integrated approach that combines the spatial data of a GIS with the parametric modelling capabilities of BIM. This approach has proven to be very useful in the planning, design, construction, and management of transport infrastructure projects. By combining GIS data with BIM models, the project team can create a 3D model of the site that accurately represents the existing conditions, including the topography, vegetation, and utility infrastructure. The integration of GIS and BIM also allows for the creation of a shared data environment that can be accessed by all stakeholders, including engineers, architects, planners, contractors, and project owners which enables better decision-making, coordination, and reduces errors and omissions during the design and construction phases. GEOBIM is a powerful tool for transport infrastructure projects that can provide accurate site information, facilitate collaboration among stakeholders, and enhance the maintenance and management of the asset throughout its lifecycle.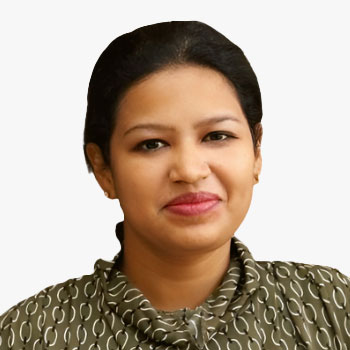 Moderator
Ananya Narain
VP - Commercial Consulting | Geospatial World | India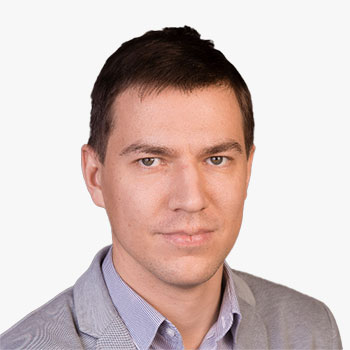 Raitis Busmanis
Head of VDC | Rail Baltica | Latvia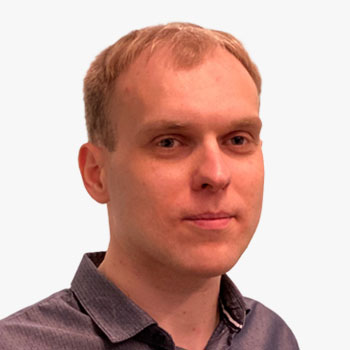 Vaidas Ulenskas
GIS Team Leader | Rail Baltica | Latvia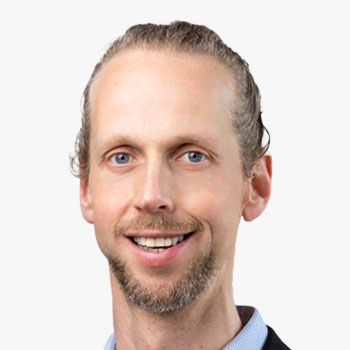 Niels Reyngoud
Program Manager, Implementation Asset Management and BIM | Department of Roads and Traffic, Province of Gelderland | The Netherlands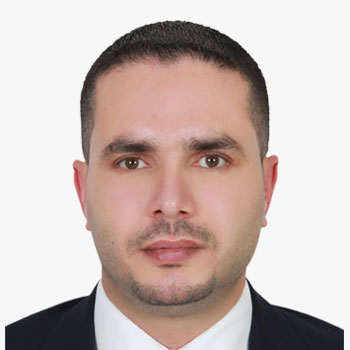 Wajdi Mereb
Senior Manager BIM | Miral | UAE
1430 - 1515
Probing Underground: GeoBIM for Sub-surface Infrastructure
GeoBIM integration allows for a more complete understanding of the sub-surface environment, especially for the construction and engineering of tunnels, pipelines, and underground utilities. Its use can lead to safer, more efficient, and more sustainable construction projects, as well as better management of sub-surface infrastructure assets. As we continue to rely on sub-surface infrastructure for our daily needs, GeoBIM will become increasingly important in ensuring its reliability and safety.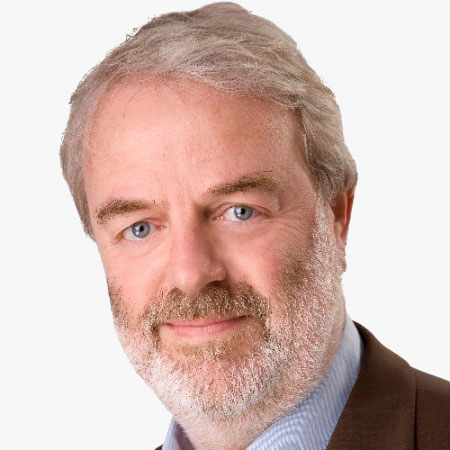 Moderator
Francois Robida
President | MINnD | France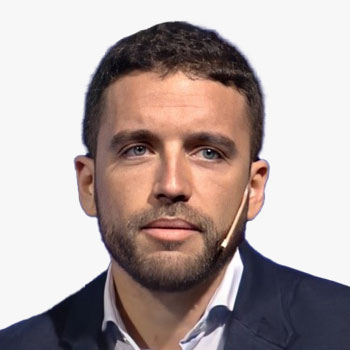 Agustin Roldan Hernandez
BIM Manager | TYPSA Group | Spain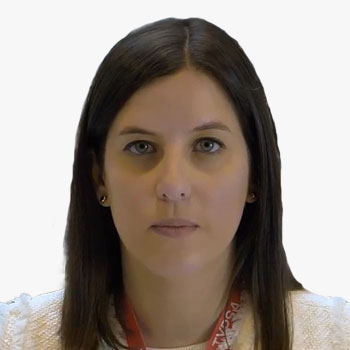 Paloma Sanchez Allegue
Building Engineer | TYPSA Group | Spain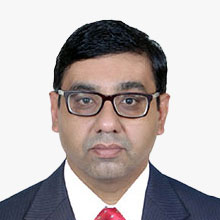 B.S.Mukund
Head - Building Information Modeling (BIM) | L&T Construction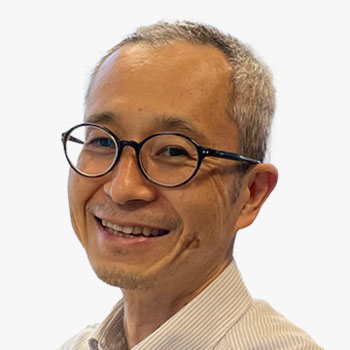 Masashi Kojima
Innovation Lead, Asia Digital Lab | Obayashi Corporation | Singapore
Digital Cities: A Holistic Approach to Urban Transformation (Hall - Diamond II)
0930 - 1000
ESA Green Transformation Information Factory Showcase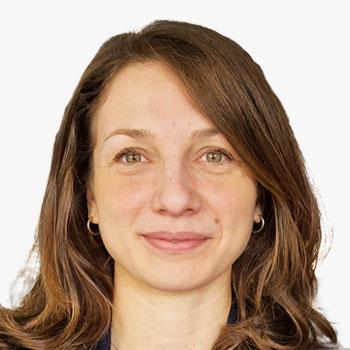 Francesca Elisa Leonelli
Earth Observation Green Transition Data Application Scientist | European Space Agency | Italy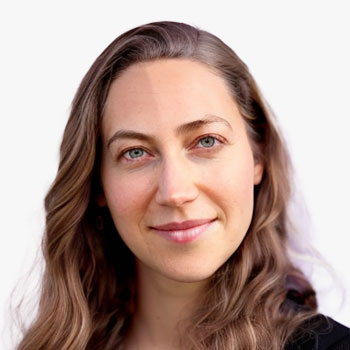 Stefanie Lumnitz
DestinE EO Application Scientist | European Space Agency | Italy
1000 - 1015
Keynote Address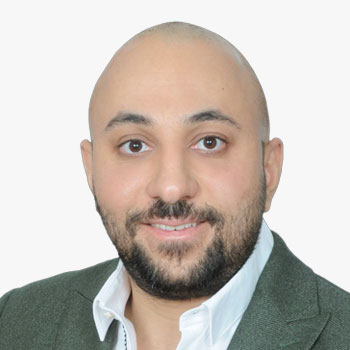 Abdulaziz Faeyz Alfaeyz
Urban Planning and GIS Project Manager | Saudi Authority for Industrial Cities and Technology Zones (MODON) | Saudi Arabia
1015 - 1115
Building Healthy Cities
As our world becomes increasingly urbanized, the need for healthy cities is becoming more important than ever before. Building healthy cities is about creating urban environments that prioritize the health and wellbeing of their residents. It requires collaboration and commitment from city planners, architects, public health officials, community leaders, and residents themselves.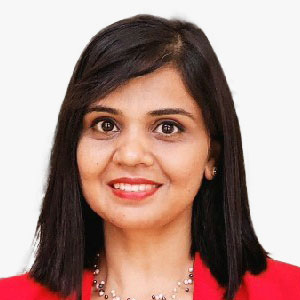 Moderator
Akanksha Tyagi
Regional Director - EMEA | Geospatial World | UAE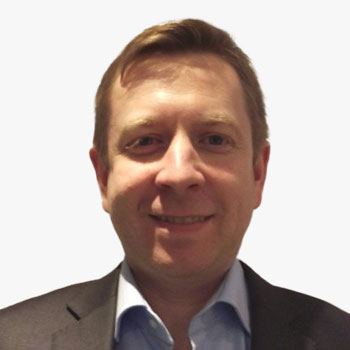 Dan Culli
GIS Consultant | Locana/TEAM2100 | UK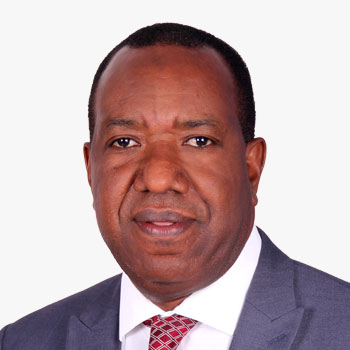 Elnazir Ramadan
Associate Professor | Sultan Qaboos Universty | Oman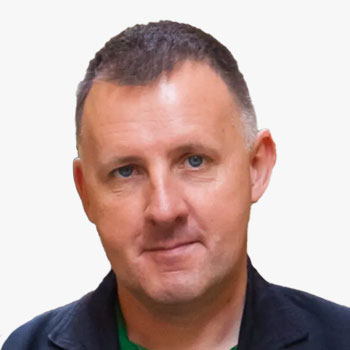 Ed Parsons
Geospatial Technologist | Google Inc. | UK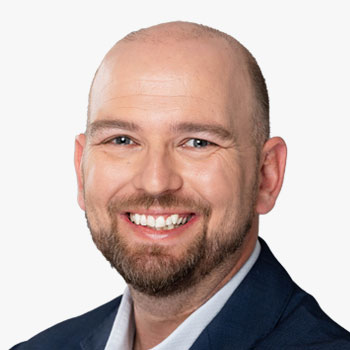 Chris Smeaton
Associate Principal - Digital Leader | InSite International | United Arab Emirates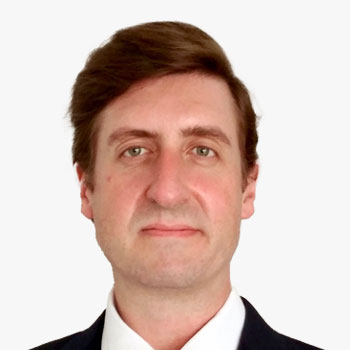 Michael Marriott
Infrastructure Manager, Kingdom of Saudi Arabia | KEO Infrastructure
1115 - 1145
Tea/Coffee Break
1145 - 1245
Toward Smart and Resilient Utility Asset Management
As we move towards a more digital and interconnected world, the importance of smart and resilient utility asset management cannot be overstated. In order to ensure that our utilities continue to function efficiently and reliably, we must be proactive in our approach to managing these assets. Drones are increasingly being used in asset management to gather data on infrastructure assets such as roads, bridges, and buildings. GIS is another technology that is widely used in asset management and is used to create detailed maps and 3D models of infrastructure assets, which can be used to identify potential risks and optimize maintenance schedules. Other remote sensing tools such as LiDAR and thermal imaging can also be used. These technologies can help organizations gather and analyse asset data more efficiently and effectively, which can improve asset performance, reduce maintenance costs, and enhance safety.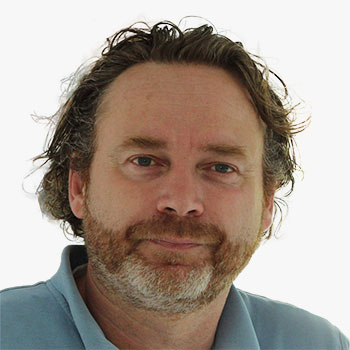 Moderator
Alex Worp
Asset Information Manager | Waternet | The Netherlands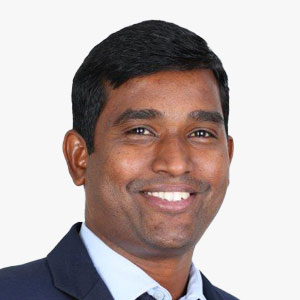 Kalaiselvan Baskaran
Functional Consultant - BIM | Tata Consultancy Services (TCS) | India
Rahma Al Balushi
GIS Specialist | Oman Electricity Transmission Company | Oman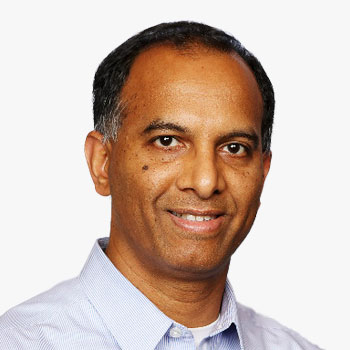 Dr. Siva Ravada
Vice President of Development | Oracle | US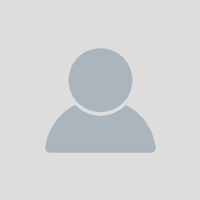 Rombout Verwimp
CEO | Geo Solutions | Belgium
1345 - 1500
Best Case Practices - Transformative Action Strategies for Developing Circular Cities of Tomorrow
Circular cities are those that prioritize waste reduction, resource efficiency, and the regeneration of natural systems, while also promoting economic and social well-being. Transformative action strategies for developing circular cities include initiatives such as circular economy models, green infrastructure, sustainable transportation, and urban planning that integrates principles of the circular economy.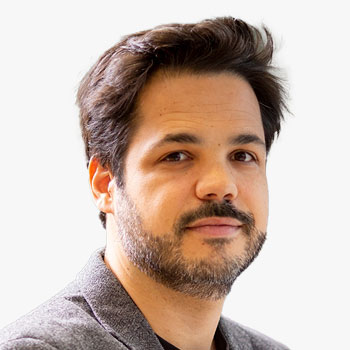 Nuno Correia
Head of Sustainability | WilkinsonEyre | UK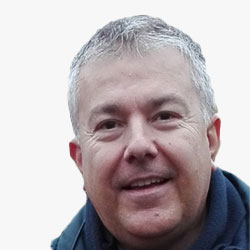 Marino Cavallo
Head Innovation | Metropolitan City of Bologna | Italy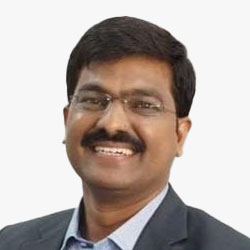 Sharad Ughade
Director (Information Technology) & Assistant Commissioner D ward | Brihanmumbai Municipal Corporation (BMC) | India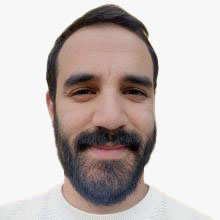 Dimitrios Mentis
Project Lead for Energy Access Explorer | World Resources Institute | Greece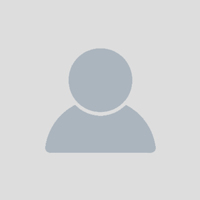 Alexandru Morcov
Expert Coordinator | Congress of Local Authorities from Moldova (CALM) | Republic of Moldova